Highly Professional and Exceptionally Skilled Roofers in Grays Harbor County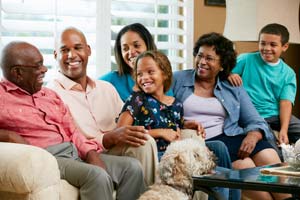 At Pacific Capital Construction, our Grays Harbor County roofers are highly experienced and versatile. We have the knowledge and skill to provide for all of your roofing related needs. From installation to replacement, our roofing contractors have you covered. The one constant in all of our work is our goal to maximize our customer's satisfaction.
Call Pacific Capital Construction if you need to hire a professional roofing contractor in Grays Harbor County. We can assist you with a roof installation or replacement project. We are also especially skilled at roof inspections and repairs. Our staff would be happy to schedule your appointment today.
Grays Harbor County Roof Repairs
At Pacific Capital Construction, our Grays Harbor County roofers have the ability to repair any amount of roof damage. Our contractors provide roof repair services for residential property owners. We are highly skilled at repairing all manners of roof types including both flat roofing and asphalt shingle roofing. After you hire our professionals, you can rest assured knowing that your home or business is properly protected.
Grays Harbor County Gutter Cleaning
One of the most frustrating routine property maintenance tasks is cleaning gutters. Your gutters are critical to protecting your Grays Harbor Home when it is raining. They safely channel the water that collects on your roof to the ground away from your home. If your gutters are clogged, the system cannot perform this protective function, and the damage that can result can be disastrous.
At Pacific Capital Construction, our Grays Harbor Gutter cleaning contractors can help you with this task. With our assistance, you can always feel confident knowing that your gutters are operating as intended. Better yet, you will not have to scoop wet decaying leafs and twigs from you gutters ever again.
Grays Harbor County Roof Installations and Replacements
During all of our roofing services, our Grays Habor County roofers strive to provide our customers with the longest lasting services. Our roofing contractors work their hardest to protect your home for the long-term. When we provide you with roofing services, we guarantee that your roof will add substantial value to your property for years to come.
This mindset is most prevalent in our roof installation and replacement services. At Pacific Capital Construction, we understand that these projects are a substantial investment. As such, we work our hardest to ensure that you receive the highest quality roof installation or replacement services. In this way, we can guarantee that your will be completely satisfied with your new roof well into the future.
If you need to hire a professionally licensed roofing contractor in Grays Harbor County, call Pacific Capital Construction at 360-637-9469, or fill out our online request form.