Highly Skilled and Experienced Hoquiam Roofing Contractors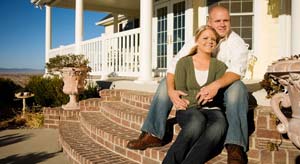 For the last two decades, Pacific Capital Construction and our Hoquiam roofing contractors have developed an exceptional reputation in the community. Our reputation is the direct result of our verastility, goal, and mindset.
First, our roofers can provide for all of your roofing needs including roof installations, repairs, inspections, and replacements. Second, our goal is to maximize satisfaction through the high quality of our roofing services. Lastly, we strive to form long lasting relationships with our customers founded on trust so that they can know who to trust with all of their roofing related needs.
Call Pacific Capital Construction today if you need to hire a professionally licensed roofing contractor in Hoquiam. Our courteous and polite staff would be happy to assist you in any way that we can. We can answer any and all of your roofing questions. Our staff can schedule your appointment today.
Roof Repairs in Hoquiam
The roof of your Hoquiam home or business is perhaps the most important feature of the exterior of your property. Your roof is the first line of defense that your property has against wind, water, and other elemental damage. As such, whenever your roof is damaged, the problem can quickly become much worse.
Whenever you are in need of roof repairs, you should act quickly. At Pacific Capital Construction, our roof repair contractors can immediately begin fixing each and every problem with your Hoquiam roofing system. By hiring us to conduct roof repairs, you are protecting your property from further damage. The sooner you call, the less expensive the roof repairs will be.
Roof Replacement Services in Hoquaim
At some point in time, every roofing system needs to be replaced. This is a substantial investment. As such, your new roof should beautify and protect your home for the longest time period possible. At Pacific Capital Construction, our Hoquaim roofing contractors can help you achieve both of these goals.
Our team is honored by the fact that the local community has trusted us with all their roof replacement needs for so long. When you hire us for this task, we will honor the trust that you show in us by treating the project as if we are performing it on our own home. In this way, we can guarantee that you and your family will be completely satisfied with the results. Your new roof will add substantial value and enjoyment to your home for years to come. You can rest assured knowing that your property has the highest level of protection possible.
If you need to hire a professionally licensed roofing contractor in Hoquiam, call Pacific Capital Construction at 360-637-9469, or fill out our online request form.