Highly Skilled and Exceptional Ocean Shores Roofing Contractors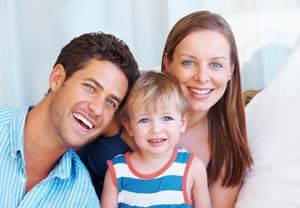 In 2008, Pacific Capital Construction and our Ocean Shores roofing contractors set out to provide local residents and businesses with the highest quality roofing services. Our team of roofing professionals is highly skilled and exceptionally experienced. We have the versatility to help you with any roof related project.
Our roofers provide the highest quality roof installation and replacement services in Ocean Shores. We are also extremely skilled at inspecting and repairing any type of roofing system. When you hire our Ocean Shores roofing contractors, you can feel confident that you made the right choice for your home or business.
Call Pacific Capital Construction today if you need to hire a professional roofing contractor in Ocean Shores. Our polite and knowledgeable staff is ready to assist you in any way that we can. We would be excited to schedule your appointment today.
Gutter Cleaning Services in Ocean Shores
As an Ocean Shores property owner, you have an obligation to keep your gutters well maintained. As such, you must routinely clean your gutters to ensure that they are performing their protective function. At Pacific Capital Construction, our gutter cleaning contractors can handle this frustrating, messy, and dangerous task for you.
Roof Installations and Replacements in Ocean Shores
At Pacific Capital Construction, our Ocean Shores roofing contractors have the knowledge, skill, and experience necessary to conduct the most extensive roofing tasks. As such, when it comes time for you to install a new roof and to replace and old one, our team can help you with every aspect of this project.
Our professionals treat these major services as the major investment that they are. As such, in every roof installation project, our goal is to provide our customers with a new roofing system that will protect and beautify their properties for the longest time period possible. By achieving this goal for you, we can guarantee your complete satisfaction with our efforts.
Roof Repairs in Ocean Shores
If you are ever suffering from extensive roofing damage, Pacific Capital Construction and our Ocean Shores contractors are here to help. Our roof repair professionals can repair the most significant roof damage. We specialize in repairing residential roofs. We are adept at conducting repairs on flat roofing systems as well as asphalt shingle roofs.
When our contractors repair your Ocean Shores roof, you can rest assured knowing that your home or business is properly protected. At Pacific Capital Construction, every time we perform a service, our goal is to add substantial value to our customer's property. By focusing our efforts on providing the highest quality and longest lasting roof repairs, our contractors guarantee that you will be completely satisfied with our roofing services.
If you need to hire a professionally licensed roofing contractor in Ocean Shores, call Pacific Capital Construction at 360-637-9469, or fill out our online request form.