Raymond Roofing Contractors Providing Stellar Services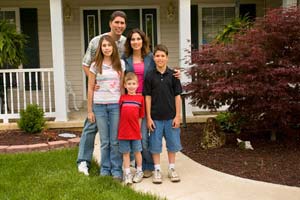 Since 2008, Pacific Capital Construction has sought to provide the highest quality roofing services in Raymond. Our contractors are highly skilled and versatile. We specialize in residential roofing services. Our roofers have the ability to perform a wide range of services for both asphalt shingle roofing and flat roofing. The one constant in all of our work is our constant effort to provide the highest quality roofing services possible.
Call Pacific Capital Construction today if you need to hire a professionally licensed Raymond roofing contractor. Our knowledgeable staff would be happy to provide you with answers to any of your roofing questions and with expert advice as to how to achieve all of your roofing goals. We would be excited to schedule your appointment today.
Raymond Roof Installations and Replacements
When you construct a new home or business in Raymond, you need to hire a professionally licensed roofing contractor to install your new roofing system. At Pacific Capital Construction, our Raymond roofing contractors are highly skilled and experienced. Our roofers specialize in installing both asphalt shingle roofing and flat roofing systems.
When we conduct a roof installation project, our Raymond contractors have two goals in mind. First, we strive to provide your property with the highest level of long-lasting protection. Second, our roofers seek to provide you with a roofing system that will add substantial value to your home or business. In order to achieve these goals, our contractors work their hardest to provide you with the most beautiful, high quality roofing system.
Just as in our roof installation services, Pacific Capital Construction refuses to provide anything but the highest quality roof replacement services. If the roof of your Raymond property is in poor condition, our roofers can help. We will inspect the state of your roof to inform you of the best means by which we can resolve your problems. Whether through extensive roof repair or full roof replacement, our contractors guarantee that you will have the best possible remedy to your roofing problems.
Gutter Cleaning Services in Raymond
The gutters of your home serve an extremely critical purpose. Without well functioning gutters, the water that accumulates on your roof will crash off the side of your home. On its way to the ground, the stream of water can damage your windows, doors, siding, landscaping, and hardscaping. The most common cause of malfunctioning gutters is the fact that they are dirty and obstructed.
At Pacific capital Construction, our Raymond gutter cleaning contractors are here to help you keep your gutters operating efficiently and effectively. With our help, you will not have to conduct this difficult and frustrating chore every again.
If you need to hire a professionally licensed roofing contractor in Raymond, call Pacific Capital Construction at 360-637-9469, or fill out our online request form.