Grays Harbor County Roofing Contractors Adept at Working With Asphalt Shingles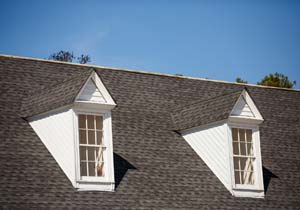 Asphalt shingle roofs are the most common type of roofing material for many reasons. Asphalt shingles provide exceptional protection at a great price. In addition, asphalt shingles can beautify any property in that they come in many different designs and colors. Today, asphalt shingles come in options that can mimic other roofing materials like stone, tile, or wood. At Pacific Capital Construction, our Grays Harbor County roofing contractors are highly skilled and experienced at working with asphalt shingles.
Call Pacific Capital Construction today if you need to hire a Grays Harbor County roofing contractor that can provide services involving asphalt shingles. Our team is ready to install your new asphalt shingle roof or to replace your old one. We can also conduct repairs to and inspections of any asphalt shingle roof. Our staff would be happy to answer any questions that you may have. We can schedule your appointment today.
Grays Harbor County Asphalt Shingle Roof Installations and Replacements
At Pacific Capital Construction, our Grays Harbor County roofing contractors have the ability to conduct the most extensive jobs involving asphalt shingles. If you are constructing a new home or business in Grays Harbor County, our contractors can install a new asphalt shingle roof for you. If your current roof needs to be replaced, our contractors have the skill and experience necessary to get the job done right.
In both our asphalt shingle roof installation and replacement services, our contractors seek to provide our customers with the most customized services possible. We will work with you at every stage of the project in order to fulfill all of your roofing goals. By honoring what you want to achieve for your Grays Harbor County property, our asphalt shingle roofing contractors provide services that are guaranteed to maximize your satisfaction.
Grays Harbor County Asphalt Shingle Roof Inspections and Repairs
If you currently have an asphalt shingle roof in Grays Harbor County, our contractors can help ensure that your roofing system is properly maintained. We have the knowledge, skill, and experience to inspect and repair asphalt shingle roofs. After our contractors provide services for your Grays Harbor County roof, you can rest assured knowing that your home or business is properly protected by its asphalt shingle roof.
At Pacific Capital Construction, during our asphalt shingle roof inspections, our contractors will identify and repair all apparent and non-apparent damage that has occurred to your roof. It is recommended that your hire a professionally licensed roofing contractor to conduct a roof inspection at least once every three years. By doing so, your ensure that your roof is properly maintained. Also you prevent minor non-apparent roofing wear and tear from developing into substantial and more costly property damage.
If your asphalt shingle roof is damaged in a severe storm, our professionals are always ready to provide you with quick and high quality roof repair. By acting quickly and hiring our Grays Harbor County team, you can feel confident that the lingering effects of the roof damage are all address. We work our hardest to provide the highest quality and longest lasting asphalt shingle roof repair services.
If you need to hire a professional roofing contractor to install, inspect, repair, or replace an asphalt shingle roof in Grays Harbor County, call Pacific Capital Construction at 360-637-0469, or fill out our online request form.
Recent Articles