Grays Harbor County Contractors Conducting High Quality and Long Lasting Roof Replacements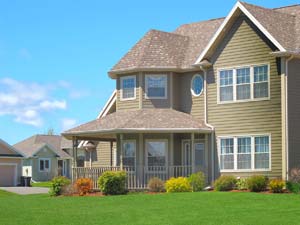 Since 2008, Pacific Capital Construction and our Grays Harbor County roofing contractors have handled the most difficult roofing projects in the local area. As such, we are highly skilled and experienced at conducting entire roof replacements for residential property owners. Our roof replacement services are guaranteed to enhance the look of your property while providing the protection that your property deserves.
Call Pacific Capital Construction today if you need to replace the roof of your Grays Harbor County home or business. Our expert roofing contractors can guide you through the process so that you can make the right decision when it comes to roof repairs or replacements. We would be happy to answer any questions that you have and to schedule your appointment at your earliest convenience.
Roof Replacements to Beautify Your Grays Harbor County Home
A damaged or extremely deteriorated roof can substantially impact the look of your Grays Harbor County home. At Pacific Capital Construction, our roofing contractors can beautify your Grays Harbor County residence by conducting a roof replacement project for you. During our roof replacement services, we provide our customers with a wide range of sample materials so that they can choose the roofing material that best fulfills their aesthetic tastes.
By customizing our roof replacement services to you and your family, our Grays Harbor County roofing contractors can guarantee that you will love the look of your new roof. By installing your roof in the most expert fashion, our professionals can ensure that this amazing new look will stand the test of time. As such, you and your family will be supremely satisfied with our roof replacement services well into the future.
Roof Replacements to Protect Your Grays Harbor County Property
If your Grays Harbor County roof is extensively damaged or extremely worn, your home or business does not have the protection that it deserves. At Pacific Capital Construction, our roofing contractors can ensure that your property is properly protected. When we conduct a roof replacement project, we take the necessary steps to provide you with a new roof that will protect your home or business for the longest timeframe possible.
Grays Harbor County Roof Replacements as a Long-Lasting Valuable Addition
At Pacific Capital Construction, our Grays Harbor County roofing contractors have developed an exceptional reputation in the local industry because we start every project with the appropriate mindset. Unlike other roofing contractors who try to complete jobs in the quickest and easiest way possible, our roofing professionals never cut corners. In every service that we provide, we start with the mindset that your roof is a substantial investment that should add value to your Grays Harbor County home or business.
Nowhere is this mindset more evident than in our roof replacement services. At Pacific Capital Construction, we guarantee that we will use the most exact installation techniques in order to ensure that you receive the highest quality services possible. Our roof replacement contractors strive to ensure that your roof lasts for as long as possible. By refusing to cut corners and by paying a strict attention to detail, we can guarantee that you and your Grays Harbor County family will enjoy the benefits of our exceptionally performed roof replacement services for years to come.
Recent Roof Replacements Completed in Aberdeen, WA
If you need to hire a professionally licensed roofing contractor to assist you with a roof replacement in Grays Harbor County, call Pacific Capital Construction at 360-637-9469, or fill out our online request form.