Basic Guide to Asphalt Shingles: A Great Choice for Grays Harbor County Roofs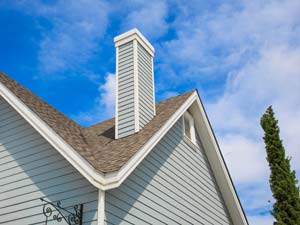 If you are constructing a home or business in Grays Harbor County or if you need to replace a roof, you should consider installing asphalt shingles. There are many reasons that asphalt shingles are the number one choice when it comes to residential roofing materials. These shingles are a great, long-lasting option that provide an amazing level of protection for your Grays Harbor County property.
If you are considering installing an asphalt shingle roof or if you need to hire a contractor to repair your current roof, you should always trust a professionally licensed roofing contractor with the job. In Grays Harbor County, the best roofing contractors are at Pacific Capital Construction. They have a great deal of experience working with asphalt shingles. Their professionals can take care of your roof at all stages of its service life, from installation to replacement. They are also adept at roof repairs and inspections.
Fiberglass or Organic Asphalt Shingles
The first choice that Grays Harbor County residents can make involving asphalt shingles is whether to install fiberglass or organic shingles. Both of these roofing materials are great options, so you really cannot go wrong. Currently fiberglass asphalt shingles, however, have become more popular due to some of their added benefits.
The difference between organic and fiberglass asphalt shingles is the materials from which they are made. An organic asphalt shingle is made from a recycled felt paper that is both saturated in asphalt and coated with asphalt. As such, organic shingles have up to 40% more asphalt per shingle when compared to fiberglass counterparts. This extra asphalt makes these shingles more rugged and flexible.
In contrast, fiberglass asphalt shingles are made from a woven fiberglass mat. Instead of being completely saturated with asphalt, these shingles are merely coated. The fiberglass itself provides the flexibility and durability. Because there is no extra asphalt, these shingles have a lighter weight and are thinner than organic asphalt shingles. In general, fiberglass shingles are more fire retardant and have a longer service life.
Asphalt Shingle Style Options
Even though asphalt shingles are the most favored traditional roofing material, manufacturers are still making many advancements to these preferred roofing materials. In recent years, asphalt shingles have been developed that can mimic slate, tile, or wood shakes. From a slight distance, it is extremely difficult to determine if a roof is covered with asphalt shingles. Add to this the fact that asphalt shingles come in countless colors, designs, and sizes, and you have a roofing material that can fulfill any aesthetic taste.
When the Grays Harbor County roofing contractors at Pacific Capital Construction install an asphalt shingle roof, they are Grays Harbor County professionals wanting to provide local customers with the most customized services. They will provide you with a wide range of style and color options, so that you can make the best choice for you and your family. In the end, you will love the look of you asphalt shingle roof. Because these materials are long-lasting, this enjoyment will span well into the future.
If you need to hire a professional roofing contractor to assist you with an asphalt shingle roof installation, inspection, or repair or replacement project in Grays Harbor County, call Pacific Capital Construction at 360-637-9469, or fill out our online request form.