Common Roofing Problems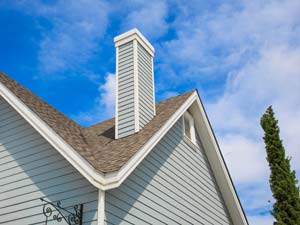 Your roofing is constantly exposed to weather and the elements, and while your roofing is designed to protect your home from those things, it could be damaged by them at any time. Damage to your roofing might not be immediately noticeable, but it will grow and spread very quickly, so it's important to have them repaired as quickly as possible when they start to develop.
At Pacific Capital Construction, our Grays Harbor roofing contractors can provide you with prompt and professional repairs any time you encounter any problems with your roofing. The earlier that you're able to recognize these problems, the better of a chance you'll have at taking care of them before they turn into major problems.
To help you identify these problems as early as possible, here are a few of the most common roofing problems homeowners encounter:
Roof Leaks
Leaks are one of the biggest and most destructive problems you can have with your home, and it can happen to any kind of roofing material. Roof leaks could be the cause by a number of different things themselves, but the two most common cause causes of a leak are joint damage and flashing damage.
Joints are located between the roofing and a chimney, or between two sloped sections of a roof. The joints of your roofing are highly susceptible to leaks.
Flashing is a name for a number of different waterproofing materials. Flashing is used where anything comes up and out your roofing, like pipes, vent stacks, or chimneys, in order to prevent water from seeping in through these areas. Flashing can become weak or damaged over time, and areas with flashing may become vulnerable spots where rain can seep in underneath shingles. If flashing problems are caught early enough, the flashing can be resealed. If they're allowed to develop, you may need extensive repairs.
Weather Damage
Although your roof is specifically designed to withstand harsh weather without sustaining damage, it's also the first part of your home that will be damaged during a storm. This damage could occur over a long period of time, or it could happen all at once, but your home's roofing can be significantly damaged during a storm.
If shingles become loose during a storm, wind can easily slip in and pull them up. After that, many other parts of your roofing become very vulnerable to damage.
Preventing Roofing Problems
The best way to keep your roofing in excellent condition is to have preventative maintenance performed. Our roofing contractors recommend that you have an inspection of your roofing performed at least once every three years. An inspection will allow us to find any small problems with your roofing and take care of them before they turn into major problems.
If you're looking for a roofing contractor in Grays Harbor, call Pacific Capital Construction at 360-637-9469, or fill out our online request form.