How to Hire a Professional Aberdeen Roofer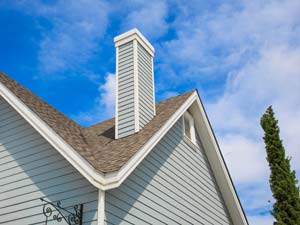 When seeking the services of a professional Aberdeen roofer, it's important that you do some type of research before your hire the first one that you meet. There's lots of roofing companies in one given area, so your choice should be made wisely.
There's lots of roofers listed in the local yellow pages. Are they good or not? If they say they are, put them to the test and have a list of questions to ask. You want someone who is licensed, insured, and safe working on your roof.
The Internet is also a good place to locate local roofing companies. The Internet is also a place where a lot of scams take place, so make sure that if a roofer asks for money up front that none is given without a contract.
Questions to ask a roofer:
How long have you been in business?
What types of roofing services do you offer?
Will there be a foreman on the job supervising it?
Are you licensed and insured?
These are just sample questions to ask an Aberdeen roofer. You can come up with your own list. But make sure that your list incorporates experience as well as training. Remember, it's your roof and only the best should be working on it.
Always go with the company who has more experience. Their services may cost a little more, but you're getting quality over quantity. And when it comes to your roof, only the best and most strongest materials should be employed.
Most roofing companies offer several roof type services. Some go all out, like the ones at Pacific Capital Construction, and offer gutter cleaning because your gutters play a major role in the upkeep of the roof.
Once you have picked out three possible roofers, you are going to have to narrow down your decision. You can do this by setting up a meeting with each one individually. Look at their appearance and see what they pull up in.
This will give you an idea of what kind of work that you'll be getting done. If they aren't as clean as you'd like, move on to the next and always find out who is doing the work and who is supervising for safety and completion.
Don't hire an Aberdeen roofer just because they are cheap. Less doesn't always mean more. In fact, it can lead to shoddy work that may result in personal home injury caused by a roof that doesn't function like they said it would. This is why you need everything in writing.
If you are looking for a roofer in Aberdeen, call Pacific Capital Construction at 360-637-9469, or fill out our online request form.