Roof Inspections Provide Grays Harbor County Residents With Many Benefits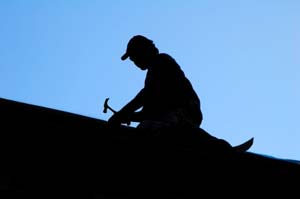 As a Grays Harbor County property owner, you have a responsibility to properly maintain your home or business. One of the most critical features of your property that you may be overlooking is your roofing system. Your roof is of the utmost importance to your property. It not only beautifies the exterior of your home or business, but it also provides your Grays Harbor County property with protection against adverse weather conditions and elemental damage.
The first thing that you should do to ensure that your roofing system is properly protected is to hire a professionally licensed roofing contractor. In Grays Harbor County, the best roofing contractors are at Pacific Capital Construction. They have the knowledge, skill, and experience to provide for all of your roofing needs at all stages of your roof's service life.
Their contractors conduct roof installations, repairs, and replacements. In between these exceptional services, their roofing contractors provide high quality and thorough roof inspection services. The roof inspection services provided by Pacific Capital Construction will give you both of the following amazing benefits.
Roof Inspections Mitigate Repair Costs
The roof of your Grays Harbor County home or business is the first line of defense your property has against adverse elemental conditions and inclement weather. Because your roof is constantly subjected to wind, rain, hail, temperature changes, and other forces, it is inevitable that it will begin to degrade and deteriorate.
Problems result from the fact that roof degradation is subtle and insidious process. Because your roof erodes so slowly, often times there is a leak that can exist for months before detection. All the while, the interior of your property and your roof are becoming more damaged at an accelerated rate.
At Pacific Capital Construction, their Grays Harbor County roofing contractors can prevent minor roof issues from developing into significant problems. When they conduct a roof inspection for your home or business, their roofers will identify all apparent and non-apparent problems that are affecting your roof. During their service, their contractors will conduct roof repairs to ensure that your home or business is properly protected.
Roof Inspections Postpone Costly Replacements
By mitigating the amount of damage that roof degradation causes, the roof inspections provided by Pacific Capital Construction also save you money over the long term. As your roof becomes more extensively damaged and more intensively repaired, the amount of time that your roof can perform its functions is decreased. By conducting minor roof repairs when problems are slight, the roofing contractors at Pacific Capital Construction extend the service life of your roofing system. By minimizing repair costs and postponing the need for roof replacements, roof inspections are an amazing way to protect your property in the most cost-effective fashion.
If you need to hire a professional roofing contractor to conduct a roof inspection at your Grays Harbor County home or business, call Pacific Capital Construction at 360-637-9469, or fill out our online request form.