Why Are Metal Roofs Perfect For Grays Harbor County Homes?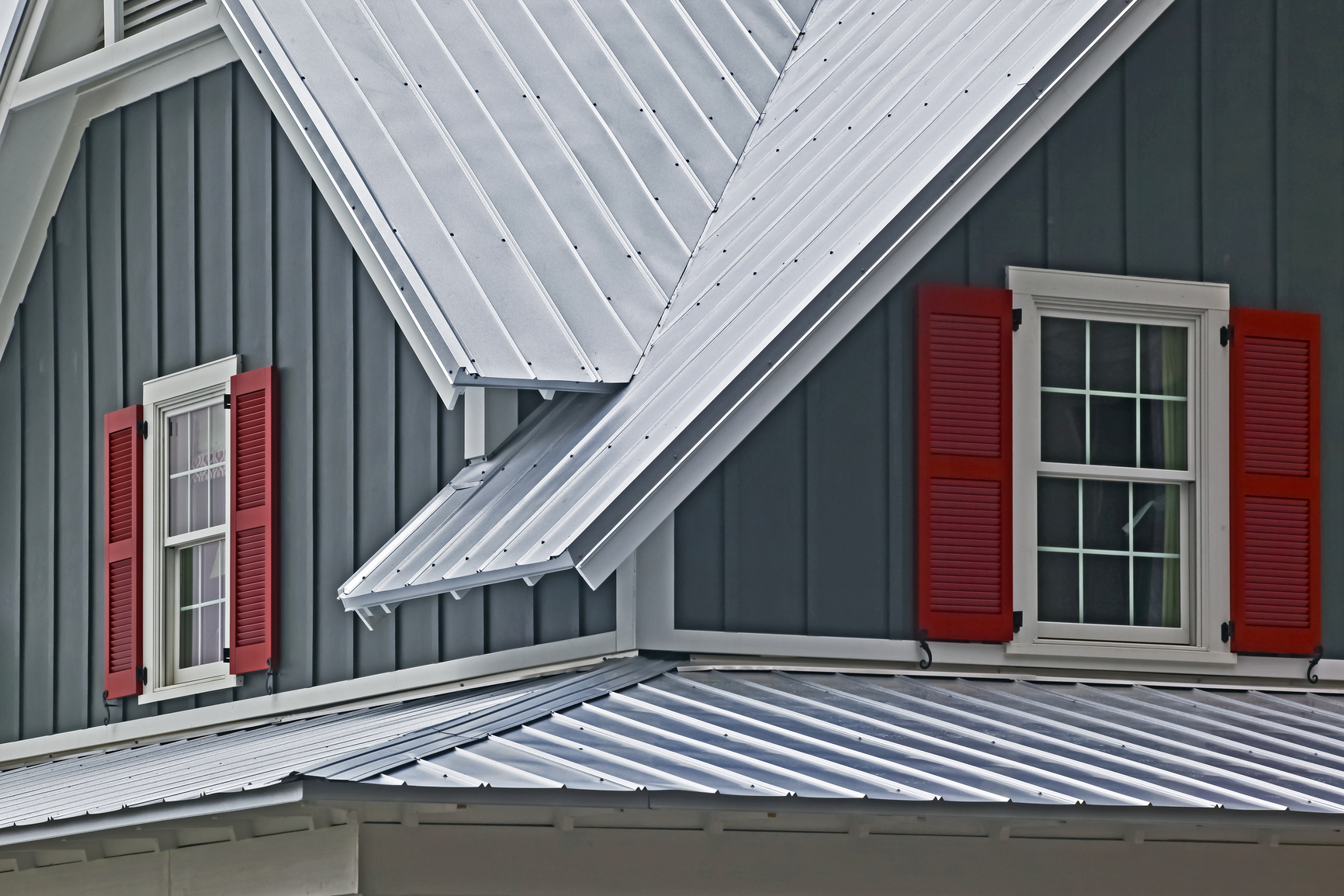 The metal roof type is the perfect shingle for Grays Harbor County homes for many reasons. Today's metal roofs are manufactured to resemble almost any style of shingle on the market, but you get a whole lot more from them in durability. So if you're worried about style for roof replacement and have a clay or slate roof, not to worry because there are metal options available that are worlds more durable than your current clay or slate roof.
Types of Metal Roofs
With today's ability to merge quality long lasting and durable materials together, your metal roof options are far beyond what you would think. We can create composite roof systems that last a lifetime, such as some of the options in metal roof shingle systems. Zinc, for instance is one type of metal that's fully recyclable but extremely durable as a protective layer because it blocks moisture and chemicals from penetrating anything beneath it. The zinc itself won't corrode, giving you a long lasting material that's perfect for metal roof composite materials.
Metal Roofs Last Longer
Metal roofing may come at an initial higher cost, but when you consider the lifetime warranty of some metal roof types, you can't go wrong. There's no sense in having to replace an asphalt roof four or five times when you can replace it once with quality roof shingles that last and still look great decades later.
Metal Roofs Are Safe For Earthquake Areas
You likely already know our area has a high risk level for earthquakes, but did you know how high? The type of roofing you have on your home can mean the difference of how protected your home stays during these natural events.
Your Grays Harbor County home is vulnerable to experience earthquakes with a 40-50% risk of magnitude 5.0 within the next 50 years according to reports from the Washington State Department of Ecology. Or how about a 12% to 15% risk of a 7.0 magnitude earthquake?* Protecting your home with a metal roof gives you the best bet to withstand these types of forces of nature.
Metal Roofs Offer Protection From Our Harsh Winter Storms in Grays Harbor County
When it comes to hurricane force winds, the metal roof of today can withstand up to 70 mph winds before seeing any damages. Your home is best protected by the metal roof if you live in areas like we do here in Grays Harbor County where December winter storms hit regularly.
Metal Roofs Are An All Around Great Choice For Grays Harbor County Homes
As an all around great roof choice for the Grays Harbor County area, metal roofs will give you much in the way of protection for your home. Just keeping all the moisture at bay can go far in keeping your home's structure safe and sound.
With a metal roof, you'll be better protected when strong winds and rain or hail storms hit our area, plus you'll see a lot in energy savings as your indoor air climate isn't allowed to escape through your roof system. Durable and tough, consider metal roofs when your roof needs replacement in the Grays Harbor County areas.
*Sources: https://www.ecy.wa.gov/programs/spills/preparedness/GRP/GraysHarbor/GraysHarbor-Chapter2.pdf
If you are looking for a metal roofing in Grays Harbor County then please call 360-637-9469 or complete our online request form.